Outline
---
Research Background and Purpose
SHITSUKAN is an important research topic for informatics, neuroscience, and industry. We have learnt from our past research that we should realize not only the superficial SHITSUKAN processing that links the sensory information to SHITSUKAN attribute variables and/or linguistic labels, but also the underlying hidden processing that we call Deep SHITSUKAN. Specifically, what we consider Deep SHITSUKAN are as follows:
The process of calculating the ecological values of things or events from SHITSUKAN, including the subsequent process to induce emotional body responses.
The process of constructing action-predictive models of the external world in the brain from SHITSUKAN.
Processes in which SHITSUKAN processing is influenced by the characteristics of the individuals, such as age, brain dysfunction, and personal experiences.
The process of determining what are real and fake through multimodal sensory information of actual objects.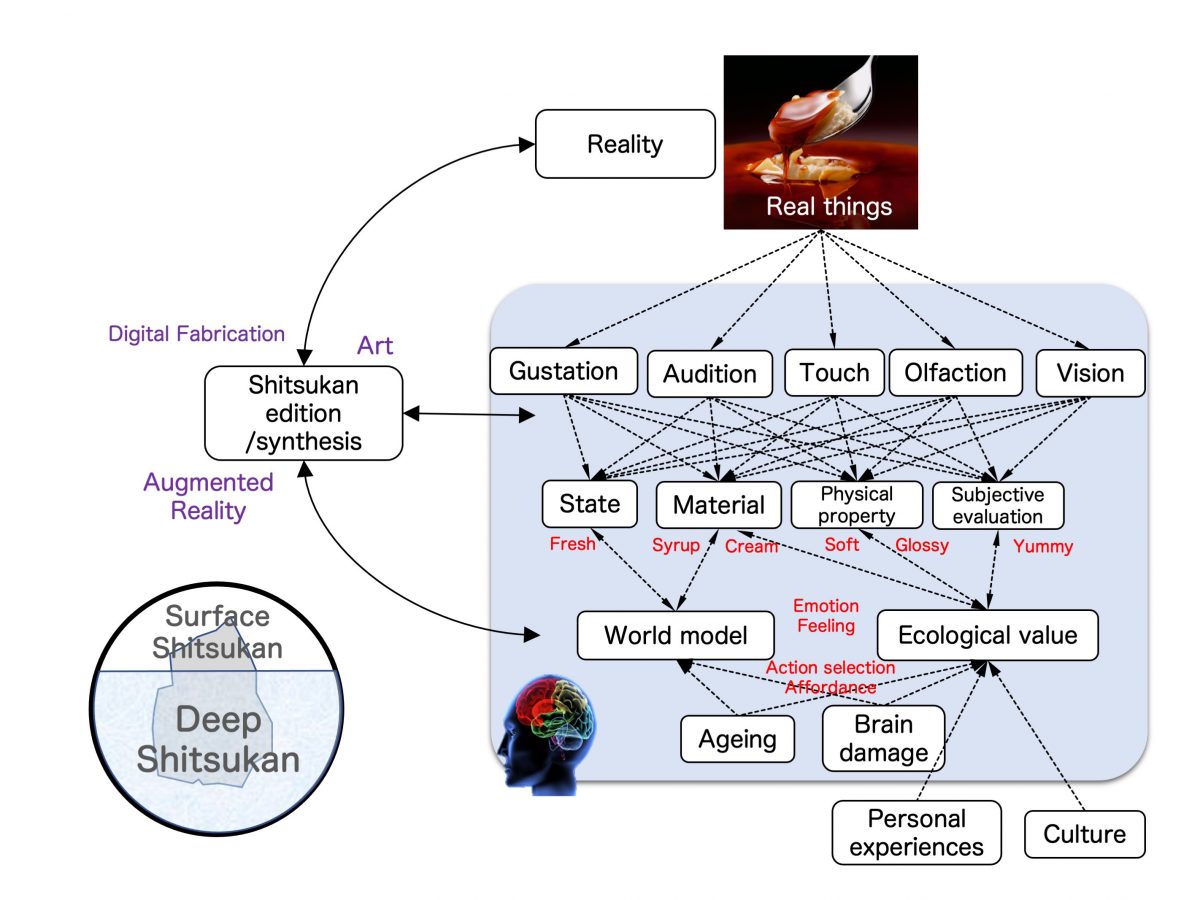 Research Formation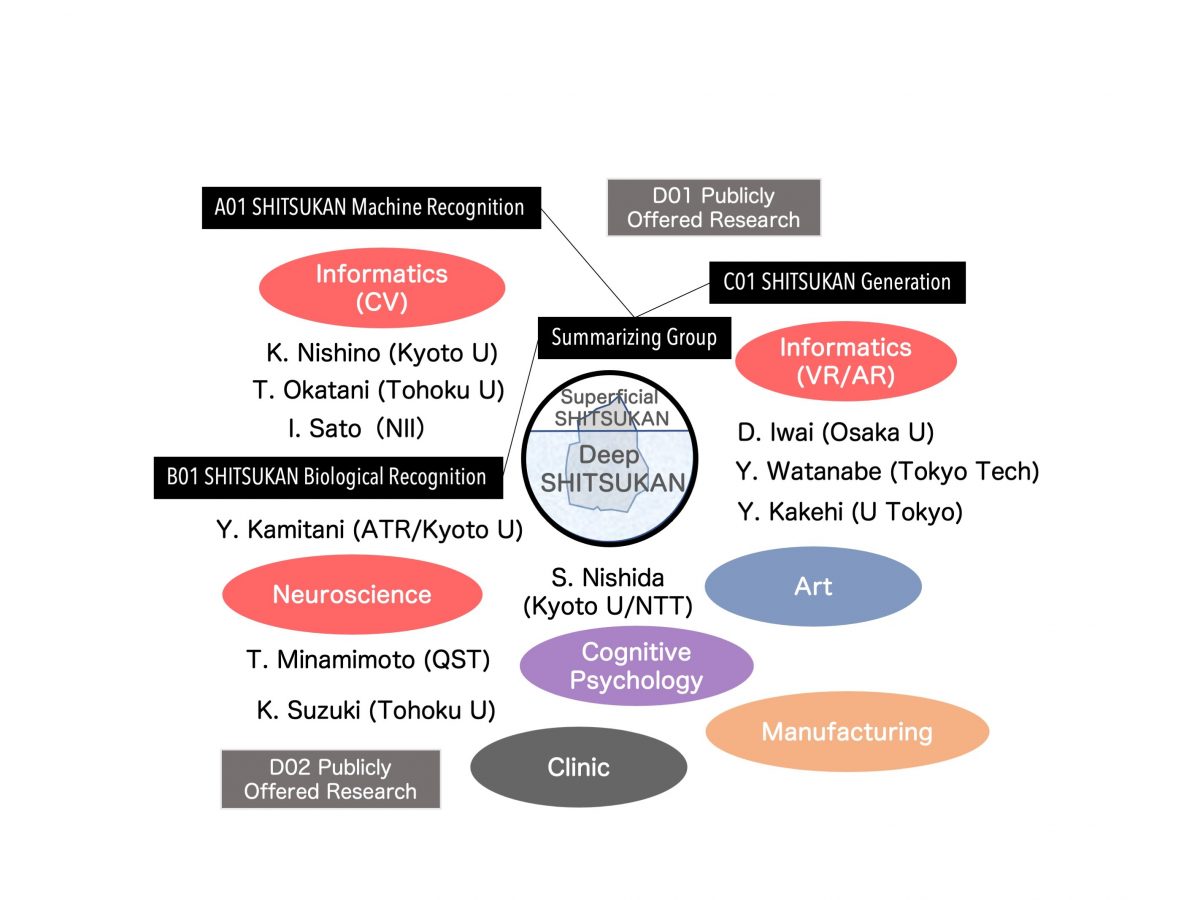 Summarizing group
Shin'ya Nishida
Graduate School of Informatics, Kyoto University
Daisuke Iwai
Osaka University
Takayuki Okatani
Tohoku University
Yukiyasu Kamitani
ATR Computational Neuroscience Laboratories
Yasuaki Kakehi
The University of Tokyo
Hidehiko Komatsu
Brain Science Institute, Tamagawa University
Imari Sato
National Institute of Informatics
Kyoko Suzuki
Department of Behavioral Neurology and Cognitive Science, Tohoku University
Shigeki Nakauchi
Toyohashi University of Technology
Masashi Nakatani
Faculty of Environment and Information Studies, Keio University
Ko Nishino
School of Informatics, Kyoto University
Shinsaku Hiura
University of Hyogo
Takafumi Minamimoto
National Institutes for Quantum and Radiological Science and Technology
Yoshihiro Watanabe
Tokyo Institute of Technology
Advisor
Ejima Yoshimichi
Okayama University / Kyoto University / Kyoto Institute of Technology
Kouno kenji
Kyoto University
Shoji Tominaga
Nagano University
Expected Research Achievements