Click on title to see details.
A01 Shitsukan Mechanism
A01-1 Visual, auditory and tactile SHITUKAN recognition mechanisms based on signal modulations
Principal Investigator : Shin'ya Nishida(NTT Communication Science Labs, Nippon Telephone and Telegraph Corp)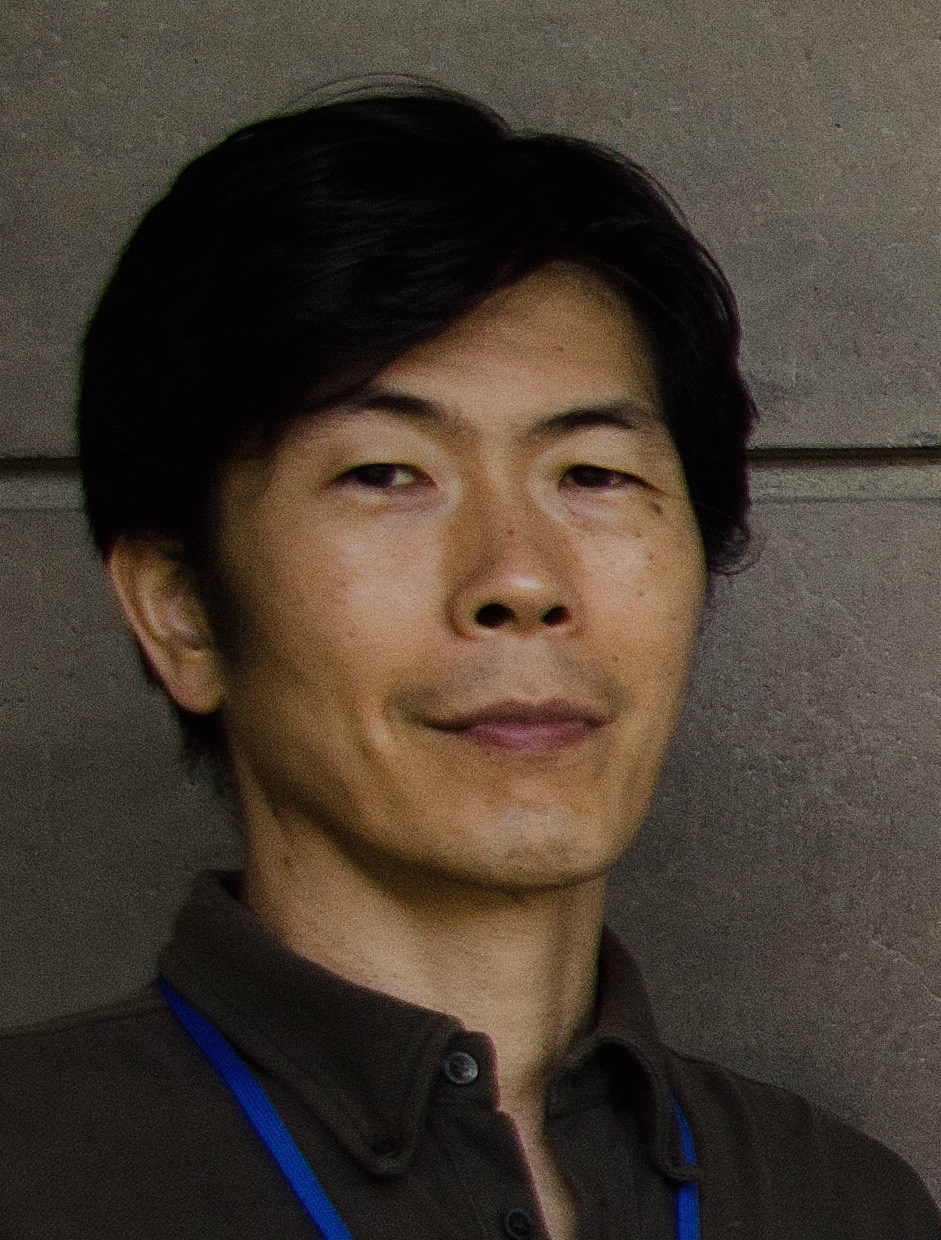 NTT Communication Science Labs, Nippon Telephone and Telegraph Corp
Shin'ya Nishida
---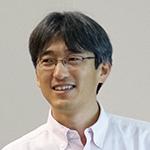 NTT Communication Science Labs, Nippon Telephone and Telegraph Corp
Shigeto Furukawa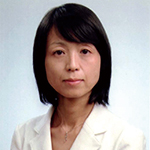 Tohoku University
Kyoko Suzuki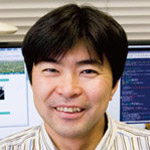 University of Electro-Communications
Keiji Yanai
Outline
SHITSUKAN information of an object is embedded in the complex modulation patterns of sensory signals produced by interactions among object, environment and observer. Based on this idea, we attempt to identify the signal modulations responsible for a variety of visual, auditory and tactile SHITSUKAN, and the underlying recognition mechanisms. From the analysis of the physical properties of SHITSUKAN stimuli and the corresponding SHITSUKAN responses by human observers, we will reveal the functional and computational mechanisms of SHITSUKAN recognitions. With regard to research strategy, in addition of rigorous psychophysical experiments with limited number of observers in experimental rooms, we will develop a SHITSUKAN test battery to collect a large size of psychological response data through the internet. Adapting the same test battery to evaluate SHITSUKAN recognition performance of higher-brain dysfunction patients, we will gain insights into the neural mechanism of SHITSUKAN recognition.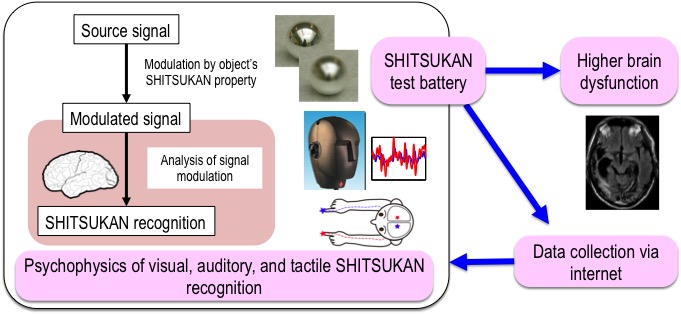 A01-2 Neural Basis of Shitsukan Perception and the Mechanisms of its Learning and Modulation
Principal Investigator : Hidehiko Komatsu(Brain Science Institute, Tamagawa University)
Brain Science Institute, Tamagawa University
Hidehiko Komatsu
---
The University of Tokyo
Isamu Motoyoshi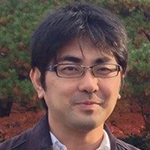 Advanced Telecommunications Research Institute International
Takeaki Shimokawa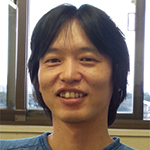 National Institute for Physiological Sciences
Naokazu Goda
Outline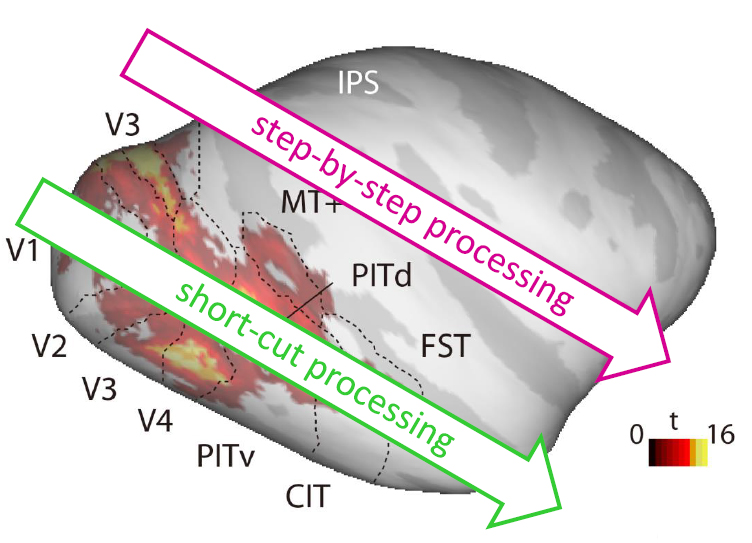 Shitsukan perception include functions such as material discrimination of objects and evaluation of surface qualities such as gloss and translucency. Our goal is to understand the multi-layered processing underlying Shitsukan perception, that consists of a step-by-step processing of Shitsukan information in the hierarchically organized visual system as well as a short-cut processing that takes advantage of relatively simple visual features that correlate with specific Shitsukan of objects. For this purpose, we will conduct psychophysical and behavioral experiments to study the properties of these two types of processings in humans and monkeys, and we will study brain activities related to the representation of Shitsukan information and how they will be modulated by the learning and experience.
A01-3 Neural Mechanism of Affective Response with Shitsukan Perception
Principal Investigator : Takafumi Minamimoto(National Institutes for Quantum and Radiological Science and Technology)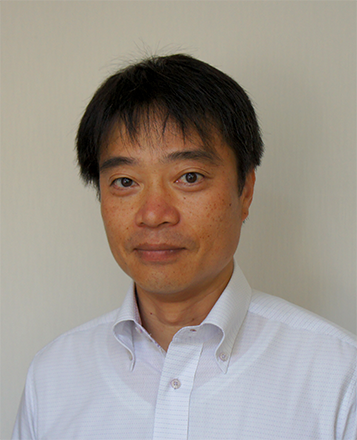 National Institutes for Quantum and Radiological Science and Technology
Takafumi Minamimoto
---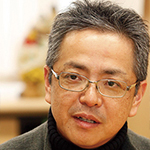 National Center of Neurology and Psychiatry
Manabu Honda
Outline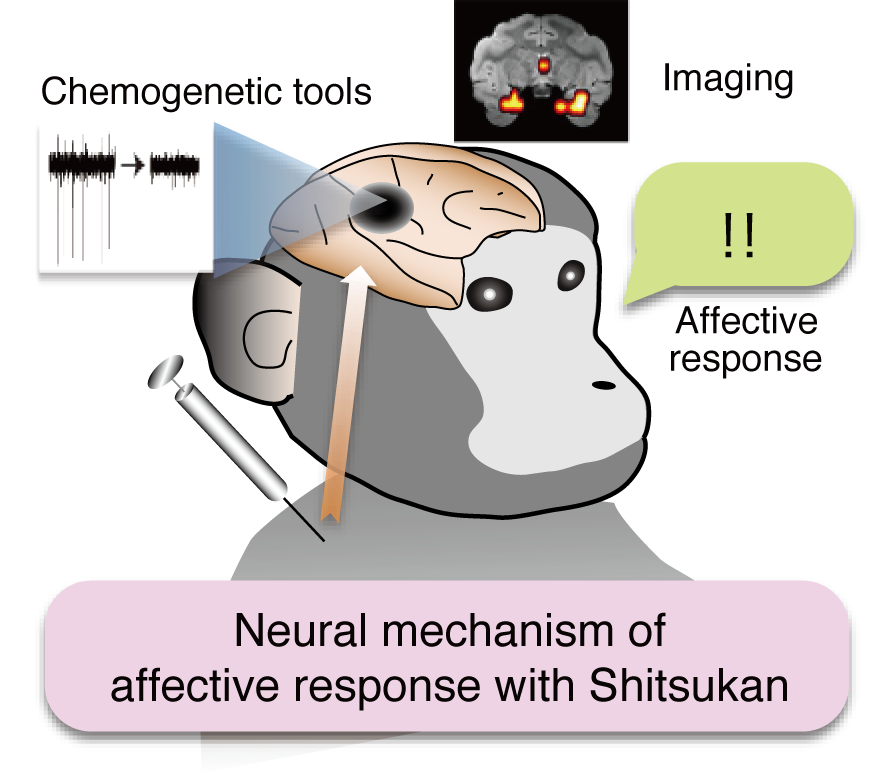 Shitsukan perception often accompanies emotional/affective response as well as valuation and decision. Our goal is to understand the neural mechanism of affective response concomitant with Shitsukan perception, especially underlying neural circuit and molecular mechanism. We also aim to identify critical Shitsukan properties for specific affective response. We will develop integrated research on affective neuroscience using Shitsukan resources, including 3D objects and presentation methods. In addition to unique scientific outcomes, our research may provide industrially useful means for affective evaluation and improving Shitsukan quality.
A01-4 Modeling Complex Appearance of Real objects for Shitsukan Analysis
Principal Investigator : Imari Sato(National Institute of Informatics)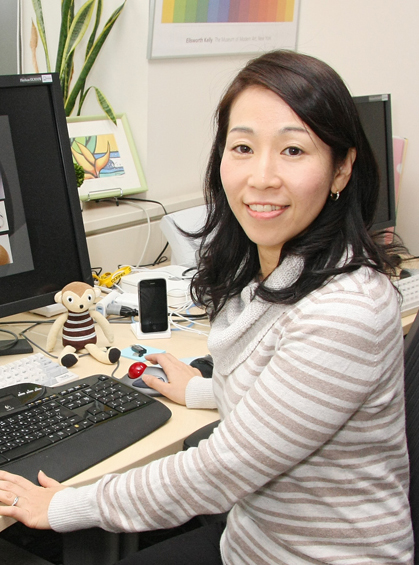 National Institute of Informatics
Imari Sato
---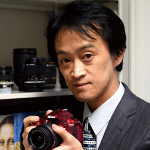 Nara Institute of Science and Technology
Ysuhiro Mukaigawa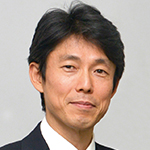 The University of Tokyo
Yoichi Sato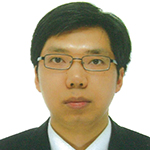 National Institute of Informatic
Yinqiang Zheng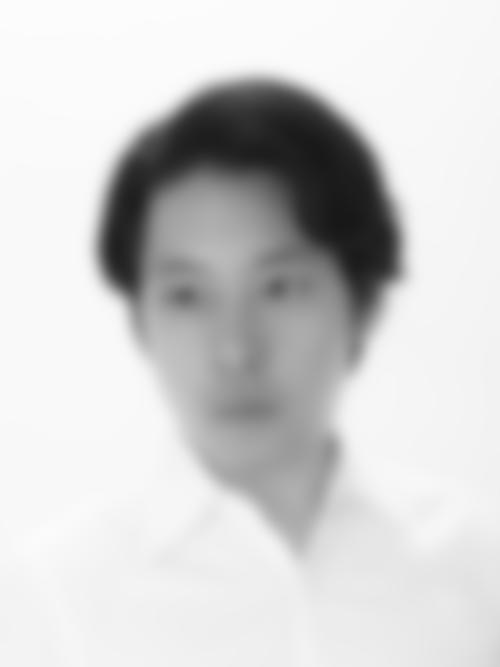 Tokyo University of the Arts
Yuichiro Taira
Outline
The goal of our project is modeling photometric properties of real objects surfaces for analyzing Shitsukan perception. In computer vision, various techniques have been proposed for accurately modeling and rendering an object's appearance under complex lighting. In this project, we extend such analysis further to model more complicated photometric properties such as translucency, structured color, fluorescence and use them for Shitsukan analysis.
B01 Shitsukan Mining
B01-1 Deep Learning of Shitsukan Representational Space Using Images and Languages
Principal Investigator : Takauyki Okatani(Tohoku University)
Tohoku University
Takauyki Okatani
---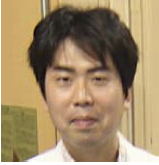 Niigata University
Keita Kawasaki
Outline
We aim to develop a computer system that recognizes surface qualities, or shitsukan, of an object from its image. Toward this end, we study methods for constructing a representational space of shitsukan information by performing deep learning that uses a large-scale dataset. We plan to mine representations for various shitsukan properties by performing a type of transfer learning using convolutional neural networks (CNNs). Our approach is to train CNNs for a "proxy task" of shitsukan recognition and then extract internal representations (activation patterns of internal layers for an input image) learned by the CNNs, by which we will construct a shitsukan representational space. This is based on our hypothesis that CNNs that have learned to solve the proxy task will automatically acquire sufficient factors for representing shitsukan information in their learned internal representation. Shitsukan is difficult to represent verbally, which makes it hard to transmit and share between human and human or between human and machines. The ultimate goal of the research project is to "quantify" such shitsukan and create a new research field by further extending the shitsukan representational space that will be developed in this project.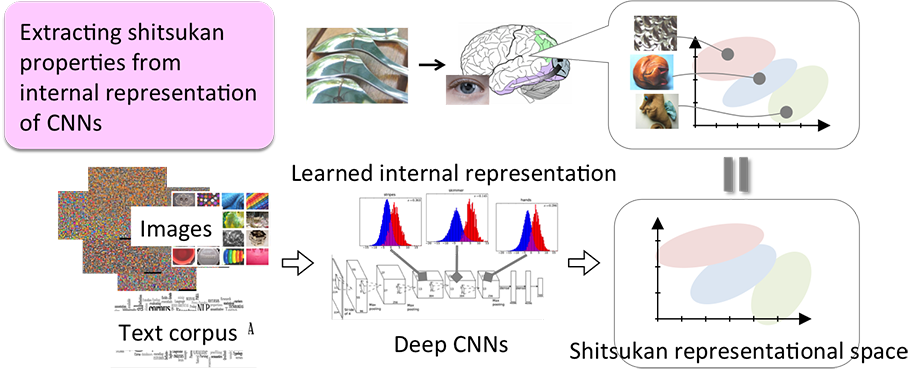 B01-2 Data-mining of shitsukan representation using brain, image, and text data
Principal Investigator : Yukiyasu Kamitani(Advanced Telecommunications Research Institute International / Kyoto University)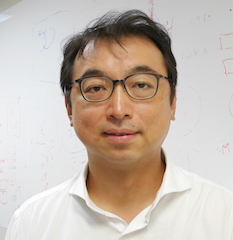 Advanced Telecommunications Research Institute International / Kyoto University
Yukiyasu Kamitani
---
Co-Investigator
Tomoyasu Horikawa (Advanced Telecommunications Research Institute International)
Kei Majima (Advanced Telecommunications Research Institute International)
Tatsuya Harada (The University of Tokyo)
Outline
Shitsukan may have a complex information structure related to both physical and conceptual attributes. The conventional approach that focuses on a small number of physical attributes may fail to fully characterize shitsukan information. In this project, we propose a discovery-oriented approach to shitsukan that combines brain decoding and feature extraction from image and text databases.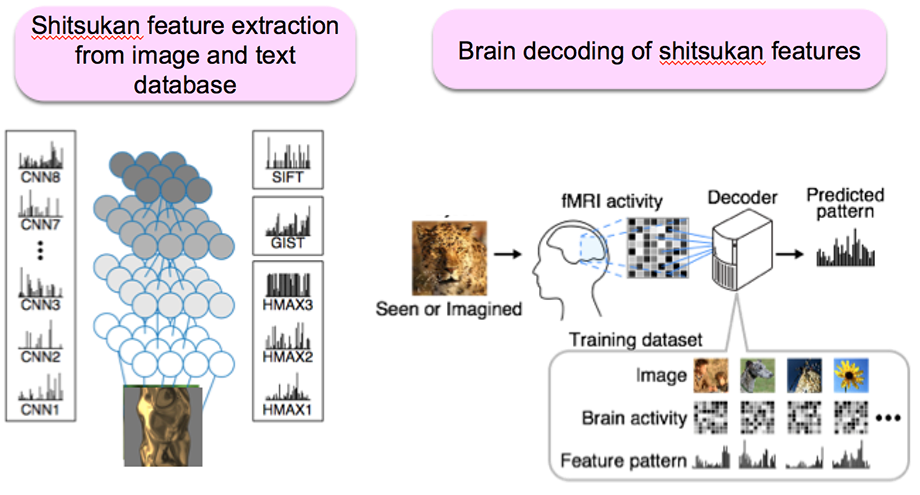 B01-3 Hierarchical Transformation of Shitsukan Information Representation in the Visual System
Principal Investigator : Izumi Ohzawa(Osaka University)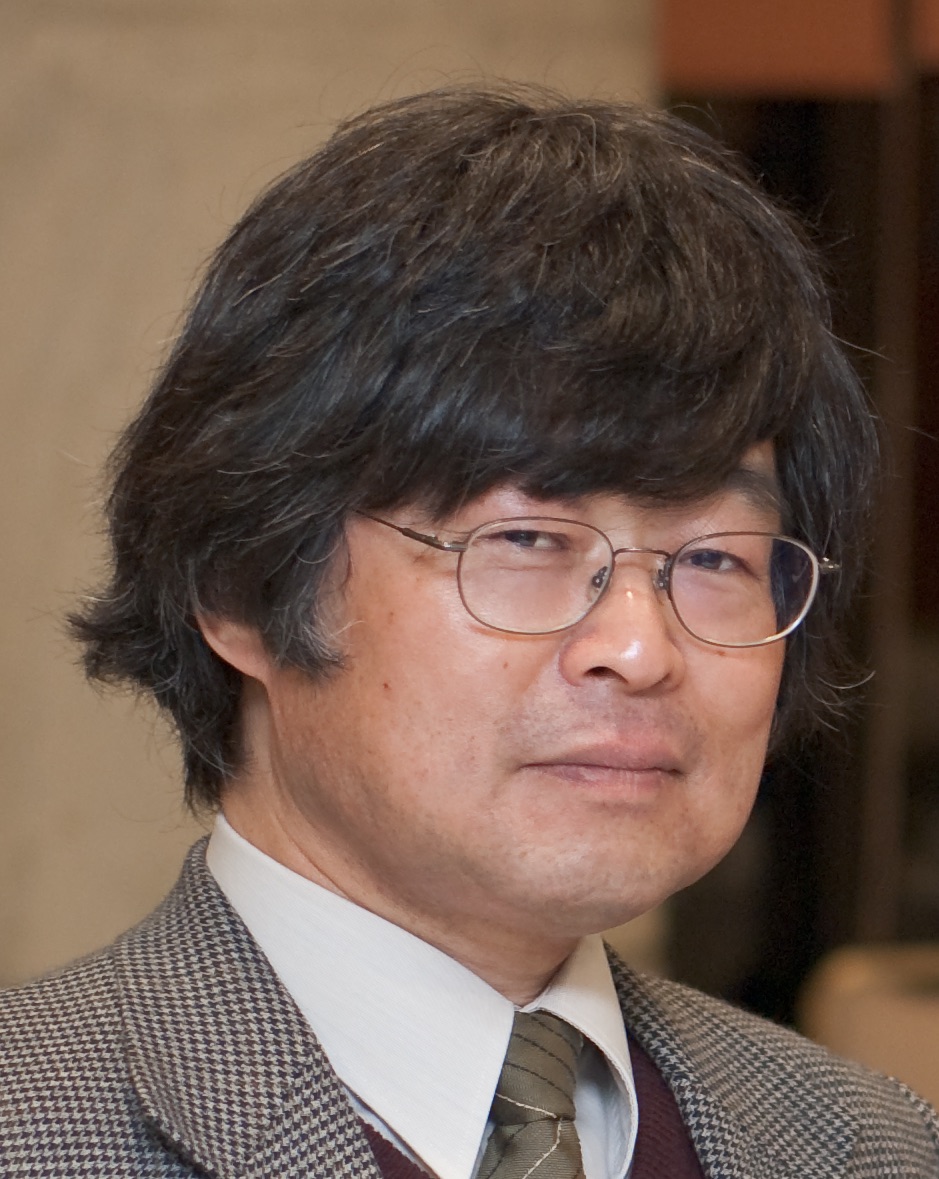 Osaka University
Izumi Ohzawa
---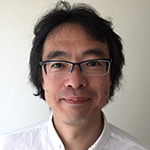 Osaka University
Hiroshi Tamura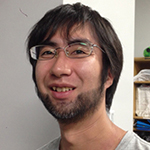 Osaka University
Kota Sasaki
| | |
| --- | --- |
| Co-Investigator | Masato Okada (The University of Tokyo) |
Outline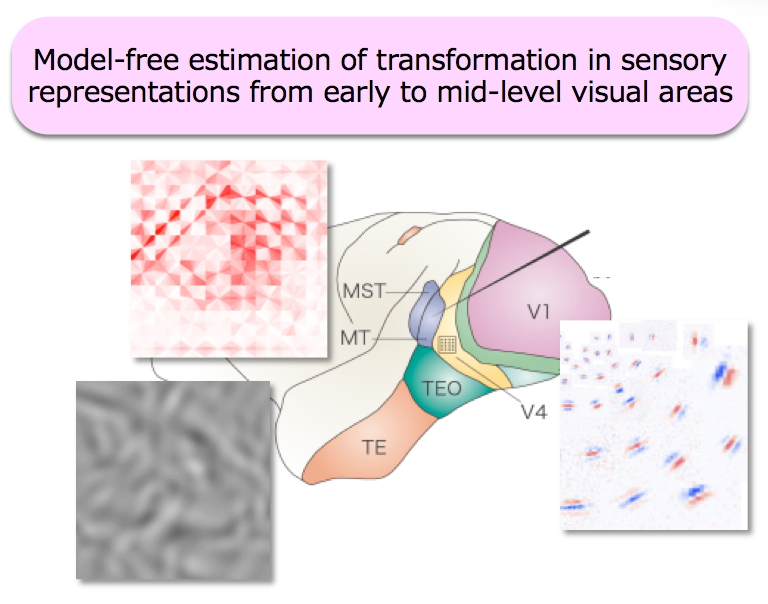 The primary objective of our research is to understand visual information processing related to "shitsukan" (perception of surface material and qualities) using data-driven approaches based on activities of single neurons in the brain. Electrophysiological and psychophysical methods are used. Since there are too many unknowns about details of processing at intermediate stages of the visual processing pathways, traditional methods based on a small number of hypotheses and models are applicable only in a limited manner. To overcome the limitation, data-driven approaches are needed. Specifically, new analytical methods and visual stimuli will be develped in order to reduce dependence of experiments on specific hypotheses and models. In addition to traditional stimuli, stimuli such as synthetic random stimuli based on elementary V1 signals are used. Neurons in V1 through mid-level visual areas in both the ventral and dorsal pathways will be studied.
B01-4 Shitsukan Information Based on Correspondences of Physics, Perception, and Affective Evaluations
Principal Investigator : Maki Sakamoto(University of Electro-Communications)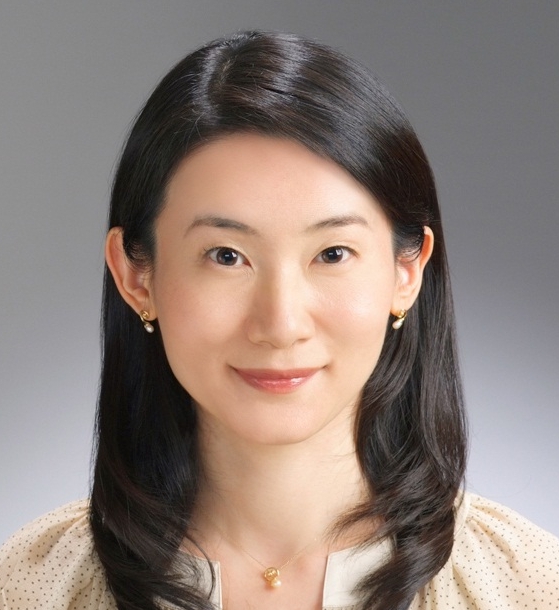 University of Electro-Communications
Maki Sakamoto
---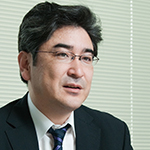 Toyohashi University of Technology
Shigeki Nakauchi
Outline
We construct Shitsukan database by exploring physical properties, material perceptions obtained by psychophysical experiments, affective evaluations described by language, which can be used as dataset for machine learning to build Shitsukan cognitive model or dataset for Shitsukan engineering. We also attempt to clarify Shitsukan cognitive mechanism how we perceive Shitsuan from materials and categorize it into onomatopoeia or linguitic sounds by analysing the relationship among physical properties, material perceptions, and subjective Shitsukan linguistic expressions. Furthermore, we construct a system which enables us to convert physical properties to onomatopoeia and vice versa.Finally, we want to contribute for developing new materials by generating onomatopoeia appropriate for physical or perceptual properties or discovering new Shitsukan using onomatopoeia.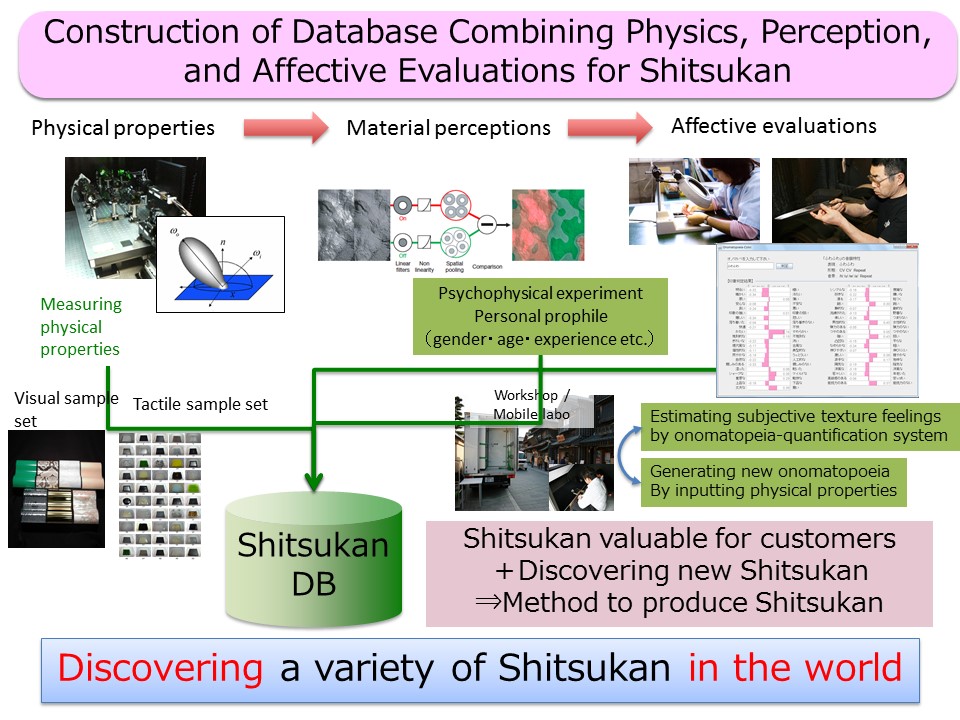 C01 Shitsukan Innovation
C01-1 Development of Record and Replay Technology for Haptic Feeling
Principal Investigator : Hiroyuki Kajimoto(The University of Electro-Communications)
The University of Electro-Communications
Hiroyuki Kajimoto
---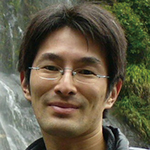 Nagoya University
Shogo Okamoto
Outline
Haptic feeling is one of important factors for the design of commercial products, and it recently attracts attention in the field of mobile or tangible electronic devices. However, current haptic technologies could present limited haptic feeling, mainly because of the hardware that achieved limited temporal/spatial resolution, and limited knowledge of temporal-spatial cross-interactions that contribute to haptic feeling.
The purposes of this research project are twofold. First, temporal-spatial characteristics that contribute to tactile feeling are determined by observation based study, and they are validated by mechanical stimulation. Second, touchpanel-based haptic display is developed, optimally combining several stimulation methods to present rich haptic feeling.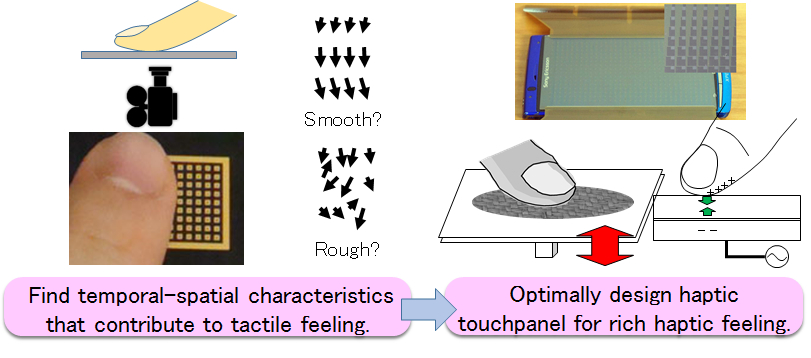 C01-2 Modeling and Rendering of Appearances of Complex Objects by Computer Graphics Techniques
Principal Investigator : Yoshinori Dobashi(Hokkaido University)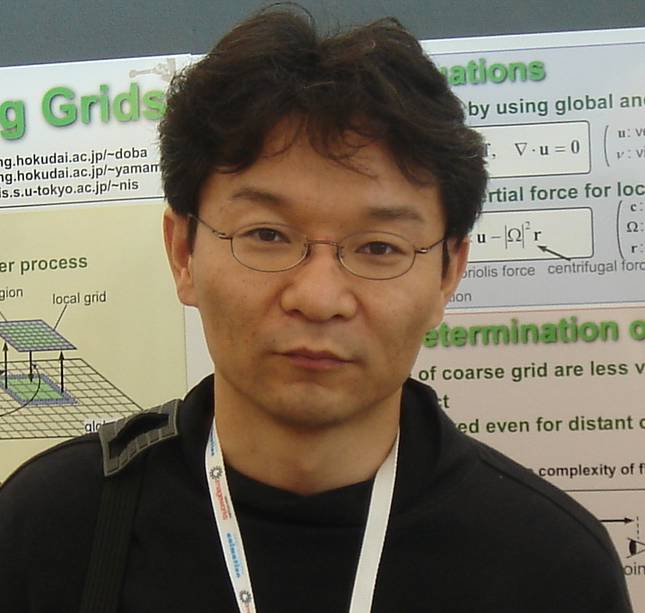 Hokkaido University
Yoshinori Dobashi
---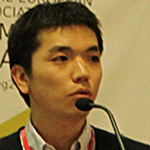 Wakayama University
Kei Iwasaki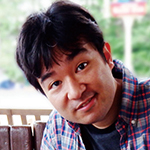 Shizuoka University
Makoto Okabe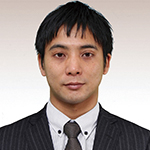 Shibaura Institute of Technology
Takashi Ijiri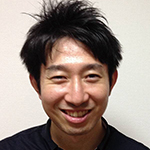 Chuo Gakuin University
Hideki Todo
Outline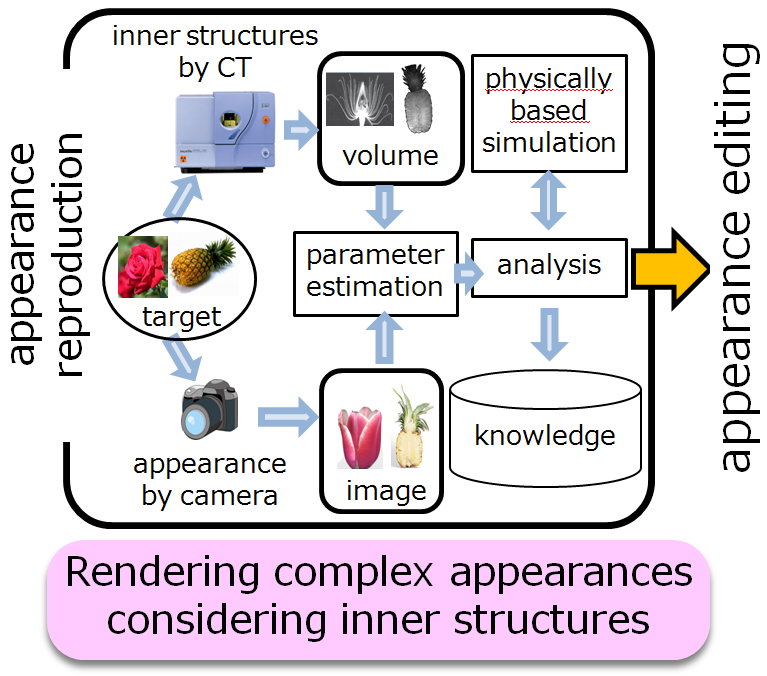 The goal of this project is to clarify the mechanism of material recognition and to find its engineering applications. We accelerate the research on the material recognition by using computer graphics techniques for virtually measuring some important factors that are impossible to be measured in the real world. Based on the recognition mechanism obtained by the scientific methods, we then develop novel appearance reproduction methods that are useful for practical applications. Unlike the previous methods for capturing and rendering object appearances, our approach treats a target object as a fully volumetric object by measuring its inner structures using computed tomography. By employing this approach, we aim at finding important factors for appearance reproduction that cannot be captured by the previous approach modeling the surface structures only. Furthermore, by making use of the fact that we acquire the volumetric structures, we extend our research to investigating the mechanism of material perception through sound and motion.
C01-3 Reproducing and Editing Material Properties on Real Object Surfaces by Programmable Illumination
Principal Investigator : Daisuke Iwai(Osaka University)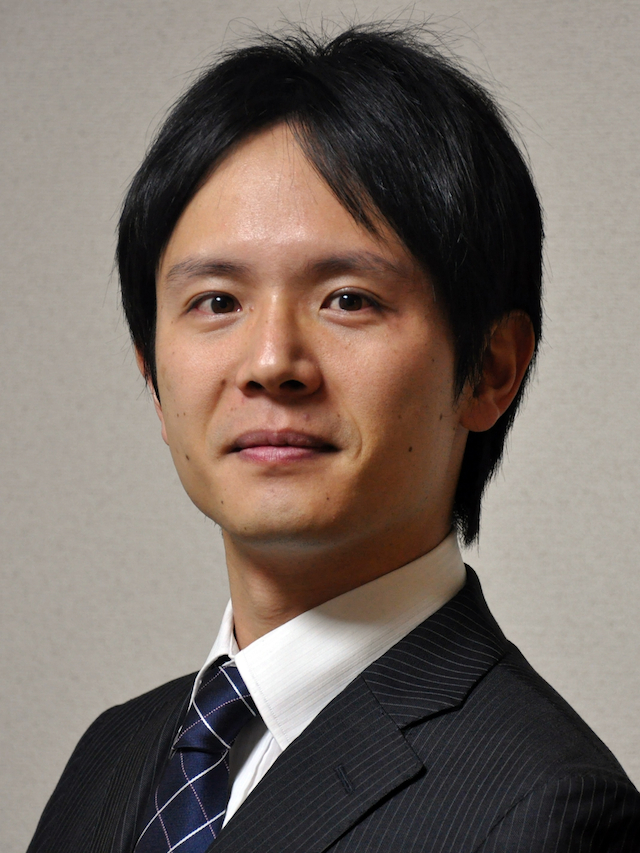 Osaka University
Daisuke Iwai
---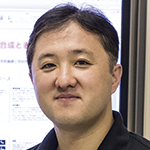 Hiroshima City University
Shinsaku Hiura
Outline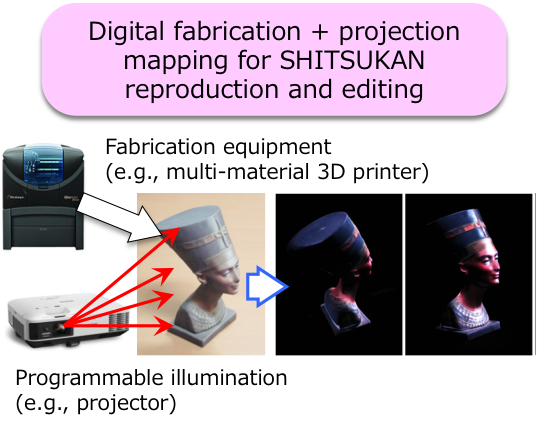 For understanding human recognition of material properties, we aim to realize a display which can computationally control and render various material appearances which are defined by complex and multidimensional reflectance properties or BTF (Bidirectional Texture Function). In this project, we develop a technology that can reproduce a desired BTF on a real object surface and edit it at a high flexibility. To achieve this goal, we particularly develop the following two technologies. First, we develop a calibration method of digital fabrication (D-Fab) equipment such as a milling machine and a multi-material 3D printer by applying computational photography techniques with programmable illumination. Using a calibrated D-Fab equipment, we can output a 3D object with a BTF which is close to a desired one. Second, we develop a spatially and angularly varying light projection system by which we edit the reflected light pattern from the surface of a D-Fab object. We apply computational display techniques to manipulate the light field in the space between the object and observers. Finally, we combine these two techniques to reproduce and edit material and surface qualities of real objects.
C01-4 Technologies for Analyzing, Controlling and Managing Information on Multimodal Material Perception in the Real World
Principal Investigator : Katsunori Okajima(Yokohama National University)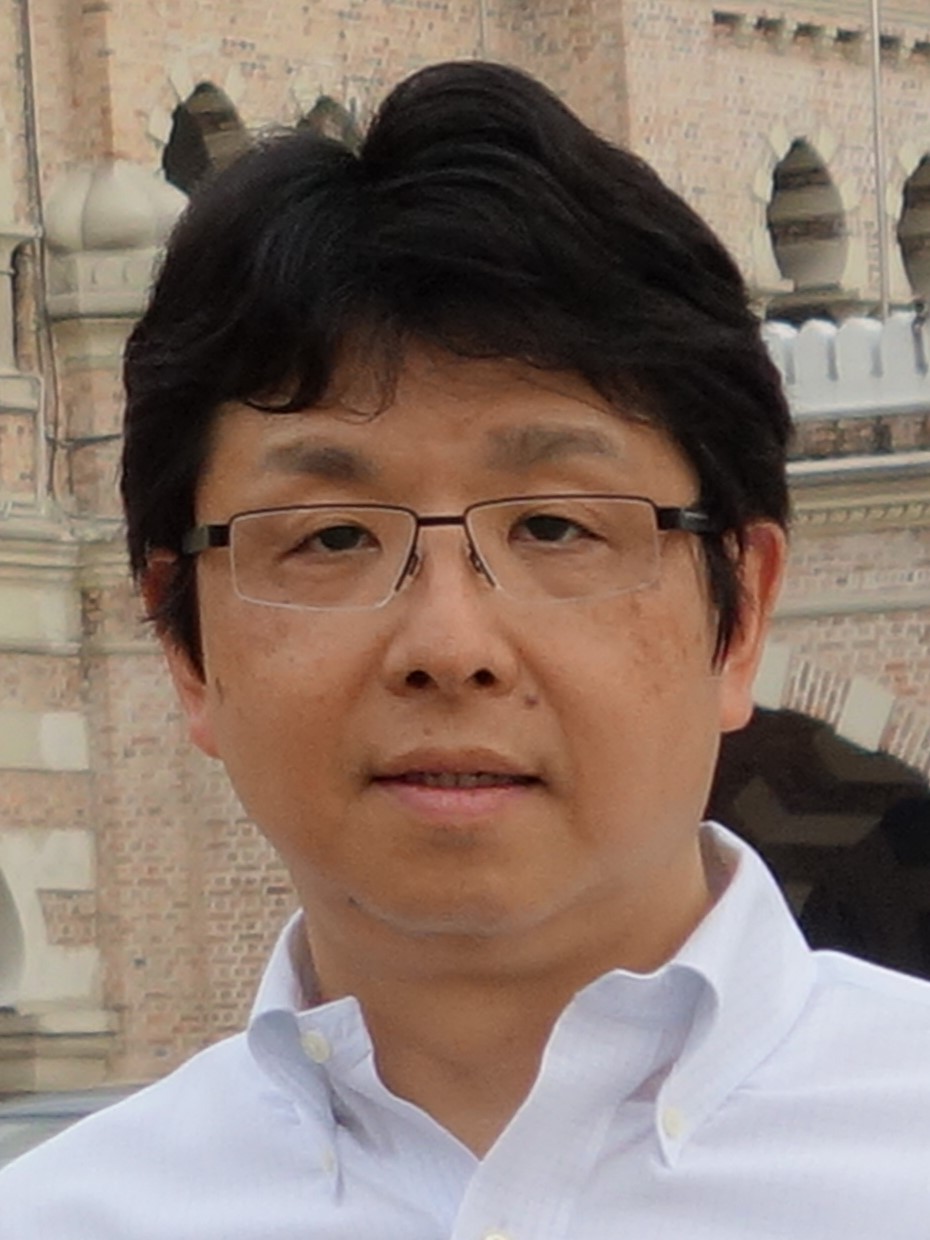 Yokohama National University
Katsunori Okajima
---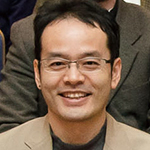 Chiba University
Takahiko Horiuchi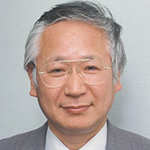 Chiba University
Shoji Tominaga
Outline
We aim to establish "SHITSUKAN (Material Perception) engineering" as an academic system of SHITSUKAN management useful in industrial manufacturing sites, based on scientific understanding of material perception. "SHITSUKAN engineering" enables to control SHITSUKAN directly by operating physical parameters of stimuli by understanding information processing in our brain. For such a purpose, we will merge research results in the present research area, and apply the knowledge to solve various challenges in the real world. In addition, we will model and formulate SHITSUKAN mechanisms by analyzing SHITSUKAN information from many directions systematically. Finally, we will establish the comprehensive engineering system by which optical SHITSUKAN can be controlled and managed even in terms of wavelength dimension. From 2017, we will try to develop automatic measurement systems, analyzing systems, managing systems for optical SHITSUKAN information and to structure multimodal SHITSUKAN engineering by considering the five senses in cooperation with publicly-offered projects.